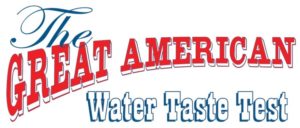 We encourage your participation in this annual taste test. If you believe that your water system has great tasting water, it's time you submit a sample! All you have to do is be one of the first 24 systems to register to participate by Friday, February 9th, 2018.  MRWA staff will contact you to make arrangements for collecting your water sample. Preliminary judging will take place to narrow the contestants down to five finalists. These finalists will receive an emailed notification. Final judging for the statewide winner will be decided at the Open House.
It's fun and you could gain some NATIONAL recognition for your water and your system.
As a Finalist your system will:
Be invited as an honored guest to the MRWA Open House April 25, 2018, where the five finalists will be narrowed down to one Water Taste Test State Champion! Don't forget to bring a fresh water sample! Each sample should be at room temperature, in a quart-sized, glass container.
Be eligible to enjoy one complimentary room in Jefferson City during the evening of the MRWA Open House.
Have the prestige of being known as one of the Top Five Best Tasting Waters in the State!
As a Water Taste Test State Champion your system will:
Be awarded a plaque for having the "Best Tasting Water in Missouri" for 2018.
Receive deserving recognition before colleagues at the Jefferson City Day breakfast during the morning following the Open House.
Have an opportunity (if time permits in their busy schedules) to receive introductions on the respective floors by their State Senator and their State Representative at the Capitol.
Receive a complimentary luncheon for system staff.
Represent Missouri at the nationwide taste test in Washington, D.C., sponsored by the National Rural Water Association. This is a chance to capture the national spotlight for your community!
Please direct registration and questions to:
Maggie Dixon, Event Coordinator at [email protected]
Please submit an email with the heading of "Taste Test 2018 Entry"
Including:
Personal contact name
The name of your water system
A telephone number at which you can be reached.