mar(mar 6)8:00 am(apr 11)4:30 pm10-DAY DRINKING WATER TREATMENT & DISTRIBUTION CERTIFICATION COURSE- Poplar BluffVOUCHER ELIGIBLE! Multi-Day Certification CourseMonth Long Event (march) CDT
Event Details
10-DAY DRINKING WATER TREATMENT & DISTRIBUTION CERTIFICATION COURSE- Poplar Bluff
 
Scheduled dates are March 6, 7, 14, 15, 21, 22, 28, 29, April 4, and 11th, of  2023
8:00 AM -4:30 PM
Black River Coliseum
301 S 5th St
Poplar Bluff, MO 63901
Special Exam is scheduled for April 12th, 2023
(EXAM APPLICATIONS WILL BE FILLED OUT ON THE FIRST DAY OF THE CLASS WITH THE INSTRUCTOR.)
Course Description: 
This course is intended for operators planning to take their state drinking water treatment and/or distribution certification exams. This course will cover material for all exam levels. This course offers 6 months of equivalent water treatment experience and 6 months of equivalent distribution Experience (with high school diploma or GED.)

 Operator Credit:
This course has been approved for renewal credit hours through the Missouri Department of Natural Resources.
Water Treatment: 62.5
Water Distribution: 60.0
Wastewater: 17.0
CAFO: 4.5
Course number:  2304026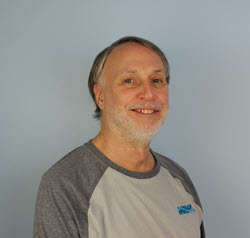 Instructor:
Tom Hyatt, MRWA, Water Training Specialist
Who Should Attend?
Water & Wastewater personnel seeking water certification.
Personnel seeking entry-level water education
Fee Information: 
$725 – MRWA members
$975 – Non-members
Drinking Water  (Blue) Voucher Approved!
HURRY! Registration is limited!
If you have any special needs, please let us know at least one week before the class and we will strive to meet them.
For More Information Contact us at 573-657-5533 or 1-800-232-MRWA.
Time

Month Long Event (march) CDT
Location

Black River Coliseum

301 South 5th St, Poplar Bluff, MO 63901
Ticket Section Title