23augAll Day2022 Bootheel Expo Office Pro's ExpoBreakfast and Lunch Included.(All Day: tuesday)
Event Details
August 23, 2022
Black River Coliseum
301 S. 5th St.
Poplar Bluff, MO 63901
Course Sessions include:
Project Funding – New and Traditional Sources of Funding for Water/Wastewater Projects
Budgeting & Reporting for Water/Wastewater Utilities
Legal Session – Hot Topics in Water/Wastewater
Instructors –
Liz Grove, MRWA Management Circuit Rider
Scott Robbins, Kennedy, Kennedy, Robbins & Yarbro, LC
This course is eligible for MoDNR re-certification credit hours:
Course # 2204770
DW –  4.0 Hrs
DS – 4.0 Hrs
WW – 4.0 Hrs
COURSE IS BLUE VOUCHER ELIGIBLE!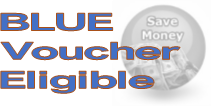 Registration Fee:
MRWA Member System       – $125.00
Non-Member System           – $250.00
Certified Office Pro (COPP) – $100.00
CLICK HERE FOR A PDF FORM TO FILL, PRINT, AND MAIL, OR SCROLL BELOW TO USE THE ONLINE REGISTRATION FORM.
If you have any special needs, please let us know at least one week in advance of this class and we will strive to meet them.
Call 1-800-232-MRWA to speak with one of our staff with any questions.
Location

Black River Coliseum

301 South 5th St, Poplar Bluff, MO 63901