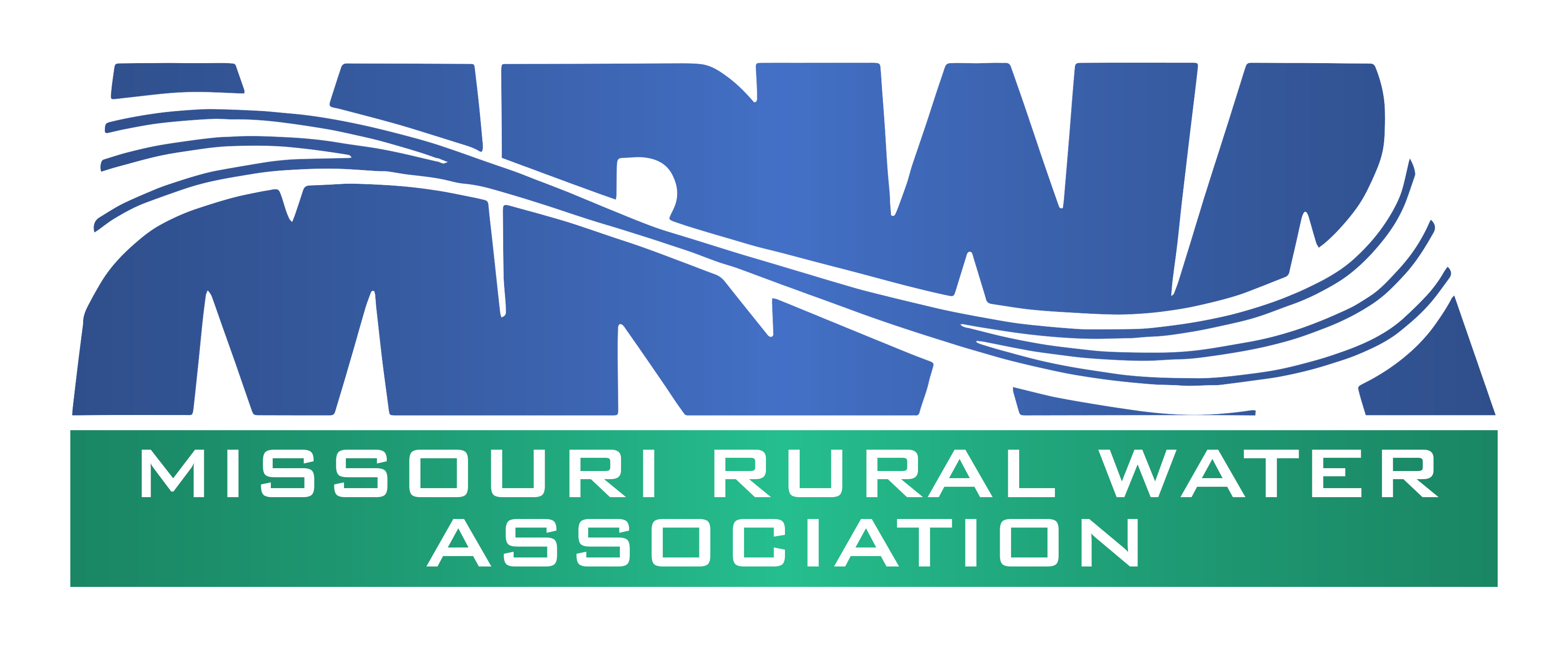 Membership
For membership questions, contact Saem Yem, Membership Services at 573.657.5533.
For information on advertising in MRWA's WaterLines Magazine
Contact:
Andy Bowman, MRWA Marketing Coordinator
573.657.5533 - Office
573/714.3186 - Mobile
# 2 – Full-color rotating banner ad on MRWA Website and logo with link in alternating editions of MRWA's e-News Updates newsletter.
# 3 – Link to your website on MRWA's award-winning website.
# 4 – Early Bird Special for those registering prior to January 31, 2020. (This is already deducted for Gold, Silver, & Bronze Package.)
Accountants
Attorneys
Automated Meter Reading
Billing
Bond Underwriting
Booster Pump Stations
Brass/Hydrants/Valves
Chemicals
Chlorination & Chemical Feed
Coating Consultants
Computer Services & Operations
Consultants
Contractor Operations
Control Systems
Controls/Pumps/Rehabilitations
Custom Manhole Risers
Damage Prevention
Directional Boring
Distributors
Diving
Dredging Lime/Biosolids Removal & Land Application
Drinking Water Treatment
Engineering Firms
Financial Services
Generators
GIS & Mapping
Health Insurance
Heavy Equipment
Inspections
Insurance
Land Surveyors
Law
Line Stopping/Valve Insertion/Hot Taps
Mailing Service
Meters
Pipe Lining & Manhole Lining
Pipe Sales & Services
Pipeline Maintenance Tapping
Pipeline Products & Repair Products
Portable Pressure Tanks
Public Finance Agency
Pumps & Motors Services
PVC Pipe
Rate Studies
Safety
Sampling Stations
Service & Installation for Water & Wastewater Industries
Service Lines & Fittings
Sewer Cleaning & Television Inspection
Software
Statement Processing
Suppliers
Tank Construction
Tank Maintenance & Painting
Tank Manufacturers
Tank Removal
Tank Restoration & Inspections
Telemetry Equipment
Trenchers
Utilities
Valves
Variable Frequency Drives
Wastewater Treatment
Water Analysis Systems
Wells & Well Services
Other: _______________________________